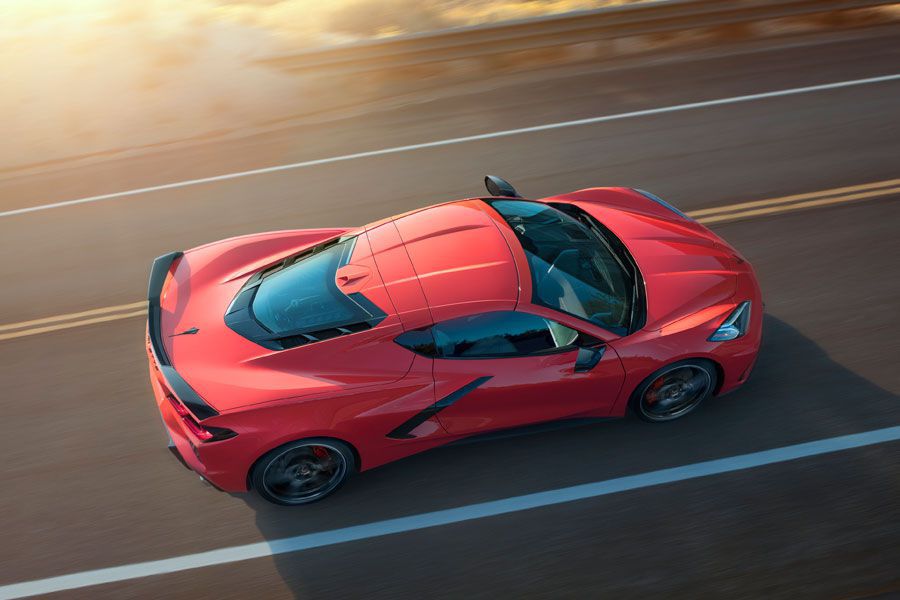 2020 Chevrolet Corvette Stingray above 900x600 ・ Photo by Chevrolet
Most debates about the world's best supercars include the world's most powerful, most exclusive, and most expensive automobiles. We're talking about Ferrari versus Lamborghini, or maybe McLaren or even Bugatti. But even a six-figure go-fast budget isn't always enough to score one of these machines.
Fortunately, you can get supercar thrills, capability, and/or style for $150,000 or less. This is still a budget that allows for fantastic automobiles with ferocious performance and killer looks, even if their badges don't have a golden bull or prancing horse. In contrast with some strict definitions of "supercar," though, we're looking more broadly at performance-focused vehicles with extreme levels of capability. Here are the 10 best supercars under $150,000, listed from most expensive to least.
1. 2020 Acura NSX
The Acura NSX needs no caveats — this is a bona fide supercar by any definition. It brings ultra-exotic looks, a 573-horsepower mid-engine powertrain, razor-sharp handling, and a price tag that is not for bargain hunters.
To the last point, we'll concede that the NSX slips a little bit past the $150,000 threshold, starting at $157,500. But making up for the slightly higher monthly payment will be its lower operating costs. The NSX is a hybrid in a field full of gas guzzlers. Its three electric motors help rocket it to 60 mph in as little as 2.7 seconds, while also being capable of propelling the NSX in certain gentler conditions with the gasoline engine switched off. That's how we averaged 28 mpg in a recent test of the NSX. Easy, economical, and fun to drive when you're moving slowly, and extremely capable, composed, and sure-footed when you pick up the pace, the NSX is a compelling supercar that's less expensive than its price tag suggests.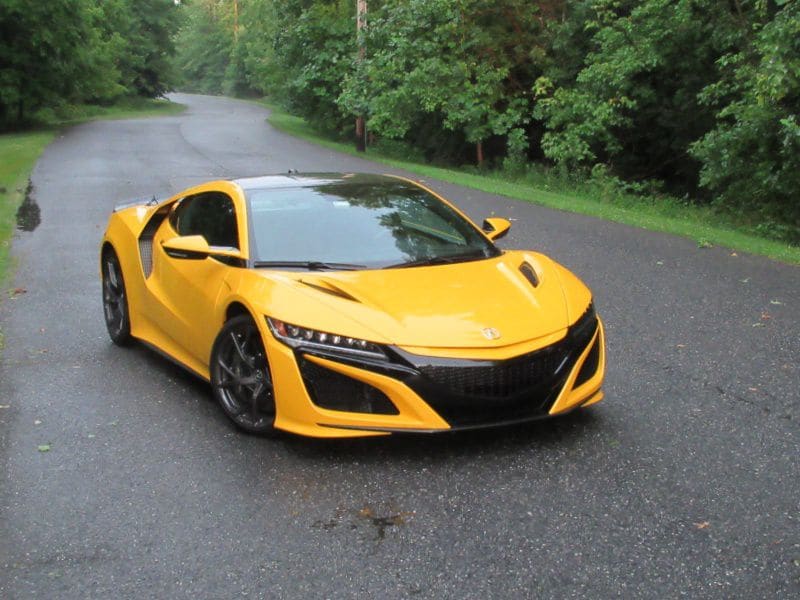 Photo by Brady Holt
2. 2020 BMW i8
The BMW i8 is another hybrid supercar. But unlike the NSX, which is fast first and efficient second, the i8 was designed with fuel savings in mind. It's a plug-in hybrid that can go up to 17 miles on fully electric power before its gasoline engine turns on, as long as you drive it gently.
If you do push it, the i8's 1.5-liter three-cylinder engine and two electric motors — making a collective 369 horsepower — can get it to 60 mph in a little over 4 seconds. That's not world-beating, but it's quick enough to live up to the i8's future-of-performance styling. And the swing-up doors are pure exotic. The i8 is an easy car to drive and live with, yet it's also flashy and fun enough to earn your attention as a sub-$150,000 supercar. Prices start at $147,500.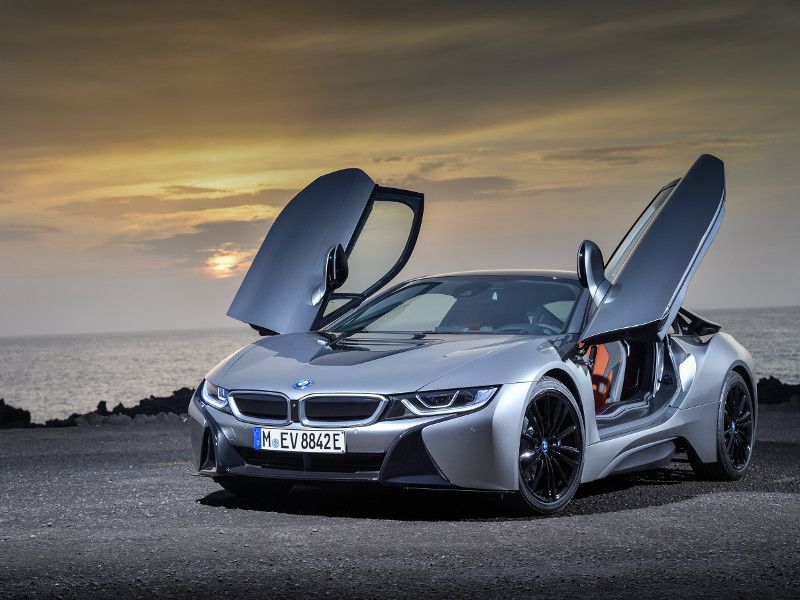 Photo by BMW
3. 2021 Aston Martin Vantage
If Acura or BMW aren't tempting brand names for around $150,000, how does Aston Martin sound? The British marque's entry-level Aston Martin Vantage starts at $146,000.
Not only does the Vantage bring a prestigious badge and elegant looks to this comparatively affordable price, but it even offers an increasingly rare feature for a high-performance car: an available manual transmission. That means you can choose between the superior performance specs of the eight-speed automatic transmission or the greater driver engagement of a newly standard seven-speed manual. Either way, you get sharp handling and the performance of a Mercedes-sourced 503-horsepower V8 engine.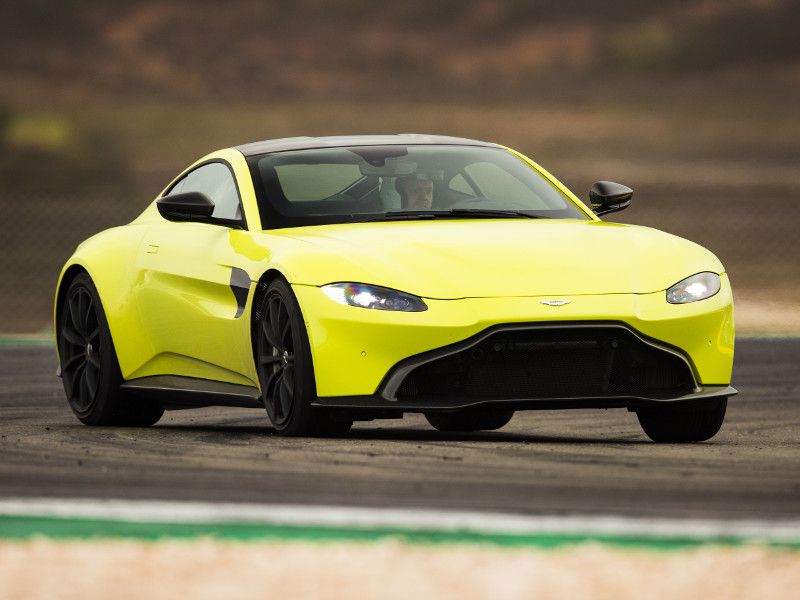 Photo by Aston Martin
4. 2020 Porsche 911 Carrera 4S
The Porsche 911 has been around for so long, it can almost slip under the radar amid all the flashy new supercars. But each subtle redesign improves the classic rear-engine coupe's performance and refinement even further, and the same is true for the new "992" generation that debuted for 2020.
You can't get the hottest 911 models for under $150,000 these days, but you can get a still-excellent 911 Carrera 4S for $122,400. This 443-horsepower all-wheel-drive variant can hit 60 mph in 3.4 seconds, while the vehicle continues to provide its classic mix of everyday luxury and civility with sharp-edged handling performance. A 911 isn't guaranteed to turn heads when it's moving slowly, but no one will ignore it when it's going fast.
Photo by Porsche
5. 2020 Mercedes-AMG GT
For combining distinctive style, prestigious luxury, and legitimate performance credentials, it's tough to beat the Mercedes-AMG GT coupe. Unlike AMG vehicles that are merely regular Mercedes-Benz models with extra power and pizzazz, this is a ground-up supercar from the company's performance division.
A 469-horsepower 4.0-liter V8 is standard, occupying a long, blunt nose that gives the AMG GT extra presence on the road. The base AMG GT, priced from $115,900, can reach 60 mph in 3.9 seconds; pricier models bring even more power, but only for north of $150,000. The standard model is already a strong performance car, and its in-cabin luxury also impresses compared to most supercars under $150,000. It may not be a light, tossable racetrack toy, but the AMG GT still packs in enough performance to justify supercar status.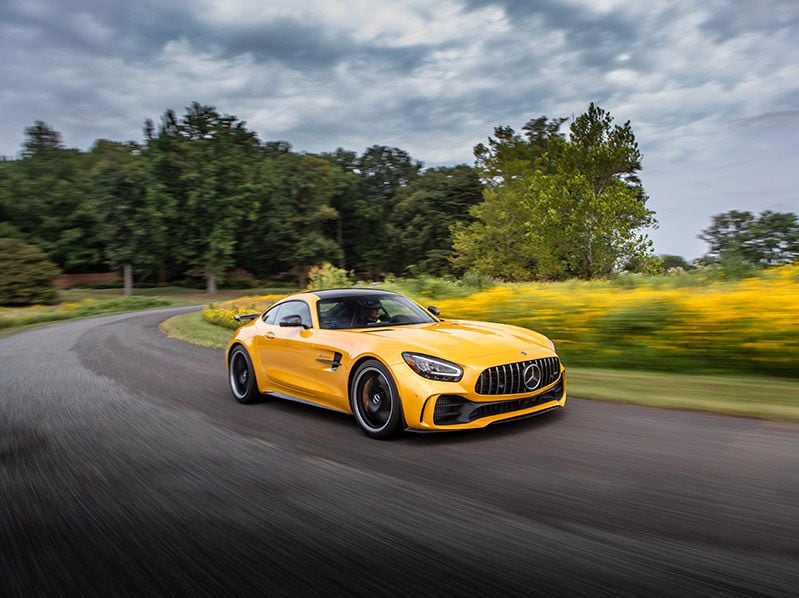 Photo by Mercedes-AMG
6. 2020 Nissan GT-R
The Nissan GT-R hasn't changed much since it debuted in 2012. That means it's not the latest and greatest for style and design. But its performance remains world-beating even after all this time.
The GT-R uses a turbocharged 3.8-liter V6 with 565 horsepower, which uses all-wheel-drive traction to rocket this big coupe to 60 mph in less than 3 seconds. And it also has high handling limits that make for monster track performance whether you're going straight or tackling a turn. What's more, it's also has a decently spacious interior that can squeeze in four people in a pinch. The base price of $113,540 feels steep for a Nissan-badged coupe, and there is not much panache inside or out. But for this level of performance, we can't really complain.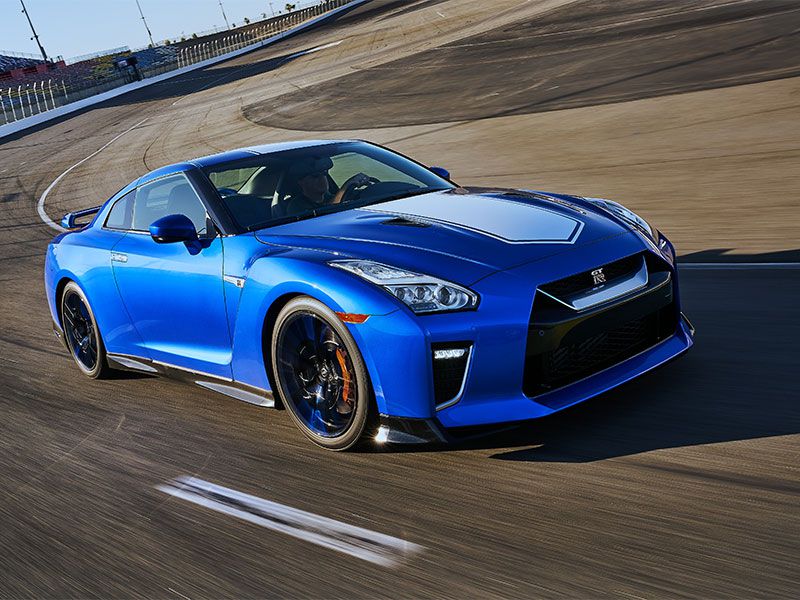 Photo by Nissan
7. 2020 Lotus Evora GT
Many supercars excel in a straight line. By that standard, the Lotus Evora GT is nothing special. Its mid-mounted 416-horsepower 3.5-liter V6 — a supercharged version of the engine found in Toyota models like the Camry sedan and Sienna minivan — helps this two-seat coupe reach 60 mph in about 4 seconds.
But it's other factors that make the Evora GT into a supercar. First of all, the Lotus brand is rare in the U.S., providing a desirable exclusivity for owners. Secondly, the vehicle's intentionally raw driving experience is all about involving the driver intimately with the road. The manual transmission, light weight, cramped and sparely finished cabin, and noisy ride mean that only driving purists need apply. Those who are looking for this type of experience will find the Evora GT to be a rare delight. Prices start at $96,950.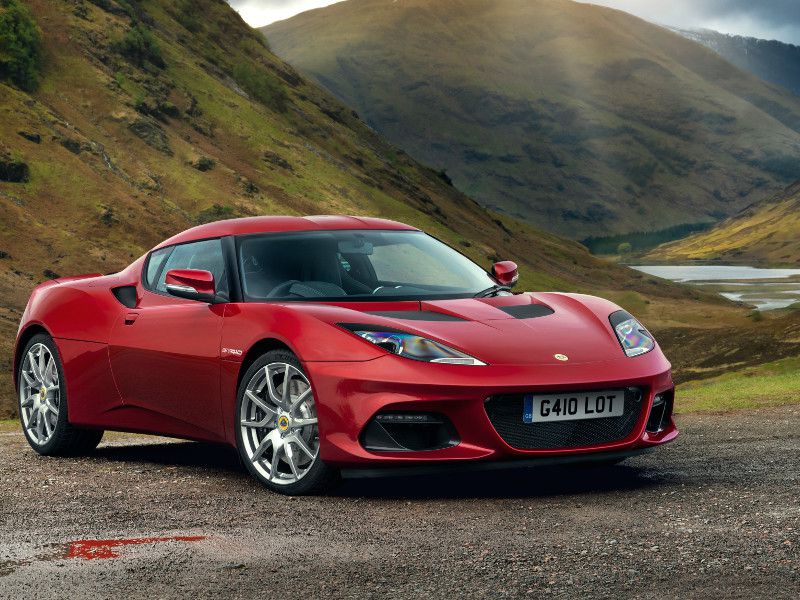 Photo by Lotus
8. 2020 Dodge Challenger SRT Hellcat Redeye
Is horsepower enough to make an ordinary car into a supercar? Dodge answers that question with the Challenger SRT Hellcat Redeye, and especially when we're limiting ourselves to the best supercars under $150,000, we'll say the answer is yes.
The trick isn't just a lot of horsepower — it's a ridiculously absurd amount of horsepower. 797 horsepower, to be precise. It thunders this retro-styled coupe to 60 mph in about 3.7 seconds, leaving a cloud of tire smoke in its wake. Forget about extra-precise handling and intricate weight-saving solutions; this supercar is all about brute force. And the Hellcat Redeye provides a ton of it. At $70,595, it may cost more than twice as much as a base Challenger, but it also has more than twice the horsepower.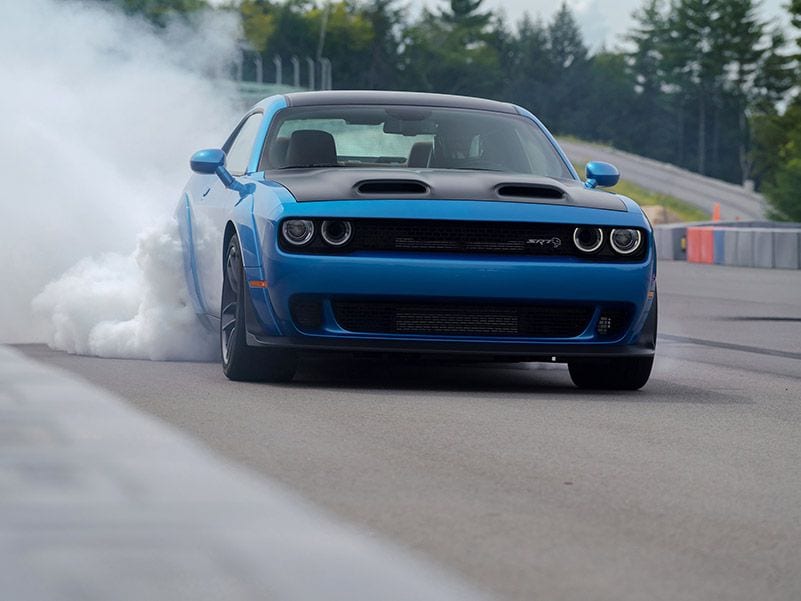 Photo by Fiat Chrysler Automobiles
9. 2020 Alfa Romeo 4C Spider
Turning back to another Lotus-style take on the supercar, we present the Alfa Romeo 4C. Priced from $67,150, this little mid-engined convertible is an Italian exotic for the cost of an ordinary luxury car.
The 4C is a lightweight carbon-fiber tub with a dinky-sounding 237-horsepower 1.7-liter four-cylinder engine in the front. But that's still enough to send this tiny two-seater to 60 mph in about 4 seconds. And wired-to-the-road handling — without even power steering to dilute the experience — will entertain any driving enthusiast. You get all the creature comforts of a 1960s British roadster, and about as much space inside. But this Alfa goes fast and turns heads, and people will assume it cost even more than it does.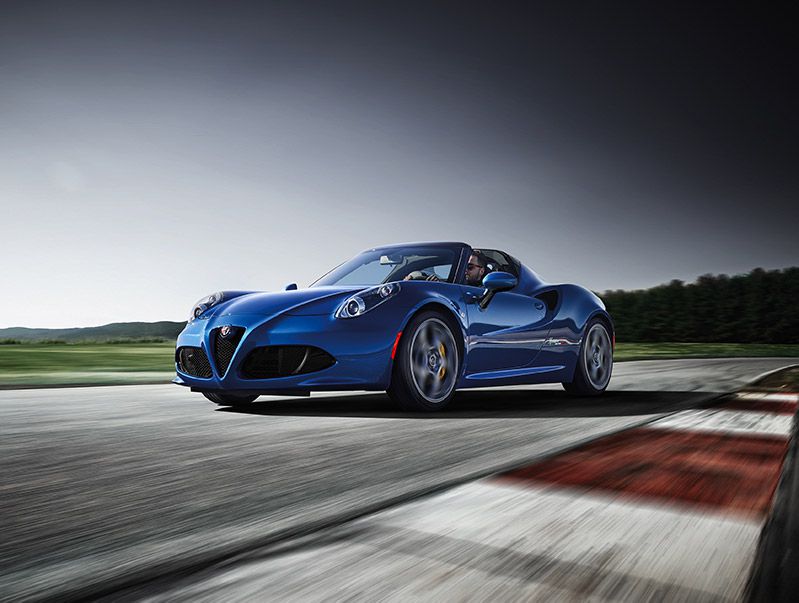 Photo by Fiat Chrysler Automobiles
10. 2020 Chevrolet Corvette
We've arguably saved the best for the last. The Chevrolet Corvette has long offered exotic-rivaling performance at a fraction of the price, but the redesigned 2020 model goes further still.
The Corvette now brings a mid-engine configuration for superior handling, while still jamming in a whopping V8 engine — these days, a 490-horsepower 6.2-liter — at a relatively low base price ($58,900). The latest Corvette now looks like a proper supercar, too, losing the old model's long hood to bring the cabin forward. Its interior has grown more upscale and dramatic, and the car is easy to drive every day. The Corvette isn't going to be the most exclusive supercar under $150,000 that you'll find, of course. But that's just because it's such a great bargain, more people who love it can actually afford one.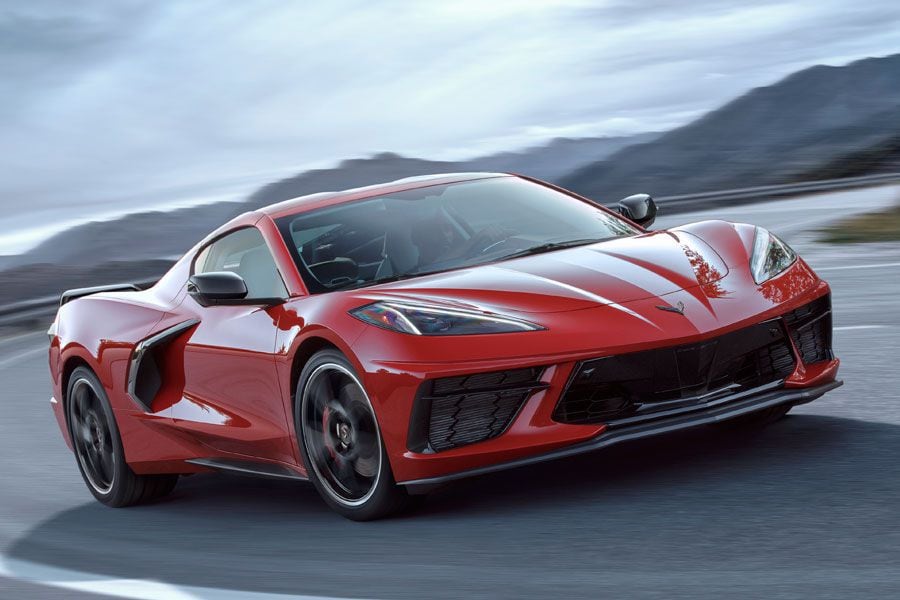 Photo by Chevrolet