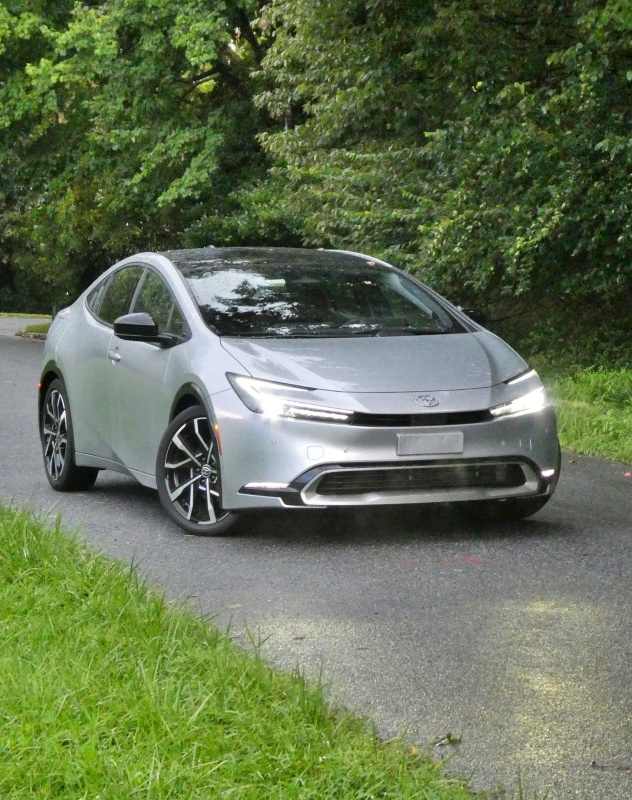 Photo by Brady Holt
It's tough to predict which new car will still be chugging along after a couple of decades and a few hundred thousand miles. It can take years for design weaknesses to reveal themselves. If you're looking for the longest-lasting cars, it can be tempting to throw up your hands and hope that careful maintenance will protect whichever car you choose. 
But there is a way to improve your odds. You can go with cars that have, at least for now, developed reputations for longevity. That's based on how older models have performed. Mechanical changes, production variables, or sheer bad luck could mean you won't be as lucky with a brand-new one. With that caveat in mind, here are 10 of the longest-lasting cars for 2023. We've sorted them by base sticker price. (And if you're here to learn about SUVs or pickups, do note that we have focused this article on passenger cars only.) 
2023 Toyota Corolla
The Toyota Corolla is a compact car that's globally renowned for lasting a long time. You'll find that America's supply of 1990s models has largely migrated to developing countries, where they labor willingly amid punishing conditions.
The 2023 Corolla is a simple enough machine. It provides modern safety and infotainment technology, but its base engine is a simple enough 2.0-liter non-turbo four-cylinder that Toyota has been building with no changes since 2019. You can also outfit the Corolla with a gas-electric hybrid powertrain, the sort that has earned Toyota's iconic Prius its own slot on this same list. The Corolla isn't the economy car with the highest EPA ratings (especially in non-hybrid form), the sharpest handling, the quickest or quietest acceleration, or the fanciest interior details. But it's a comfortable, competent sedan that should keep running for a long time. And with a base price of $21,700, it's the least expensive long-lasting car on our list.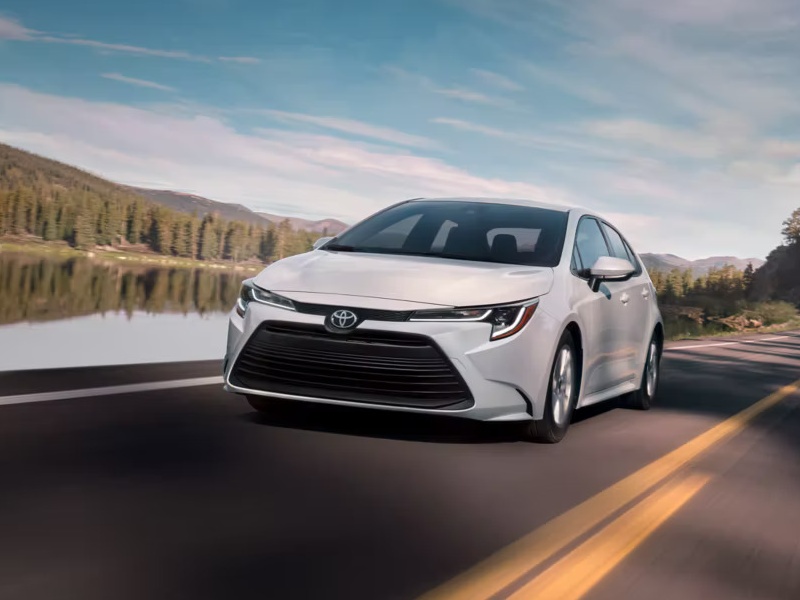 Photo by Toyota
2023 Honda Civic
Sometimes you'll hear the Toyota Corolla and Honda Civic mentioned in the same breath. It's understandable in a way. They're competing Japanese compact cars with decades of proven reliability. But they have different souls.
For most of its life, the Civic has been a small car that's engineered for driving pleasure. It's built as a car that you'll truly enjoy keeping for a long time. That's in contrast to the less expensive but less lively Corolla. Even a base 2023 Honda Civic, costing $23,750, has crisp handling, an upscale dashboard, and a huge backseat for its class. This isn't a small car that instantly becomes too small if your family grows, giving you more time to take advantage of its longevity. Our favorite Civics to drive are uplevel models with turbocharged engines, but the simpler 2.0-liter 158-hp unit on based models might last even longer.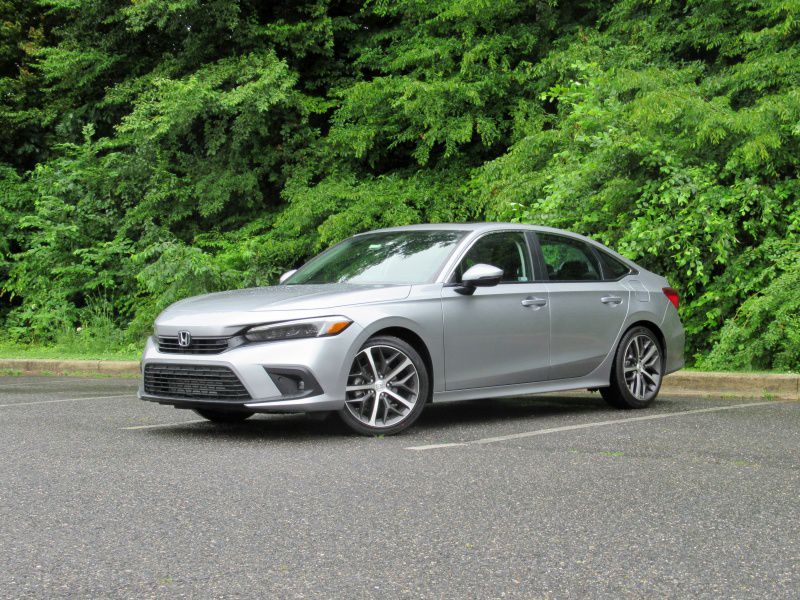 Photo by Brady Holt
2023 Subaru Legacy
Moving up to mid-size cars, the 2023 Subaru Legacy costs barely more than the compact Civic at a base price of $24,395. Yet this spacious, comfortable, all-wheel-drive family sedan should also go the distance.
The Legacy's base 182-hp engine has changed only incrementally in more than a decade of production, with no modifications at all since 2020, giving Subaru plenty of time to work out the kinks. Its AWD system will be a welcome companion for many winters. Like a Corolla, this isn't an exciting car, but it should avoid the wrong kind of excitement that comes from an unexpected mechanical failure.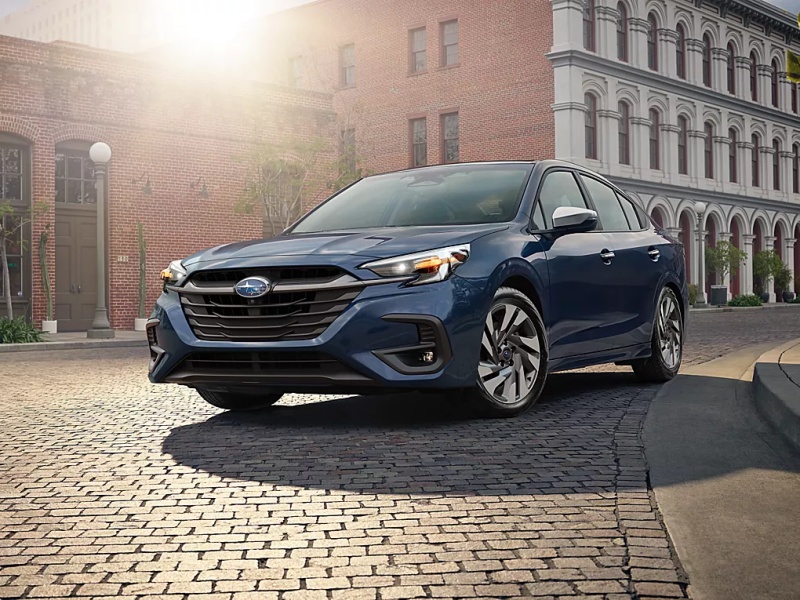 Photo by Subaru
2023 Hyundai Sonata
The 2023 Hyundai Sonata is a mid-size sedan best known for blending affordable pricing with high-end style and comfort. But especially if you opt for one of its long-proven powertrains – the base 2.5-liter four-cylinder or the gas-electric hybrid – the Sonata is also a long-lasting car.
Our pick is the hybrid. If you're choosing a car that will last a long time, you'll appreciate the Sonata Hybrid's EPA estimates of up to 52 mpg in mixed driving for years and years. It could save you hundreds of dollars a year over the base 31 mpg Sonata, especially if you spend a lot of time in stop-and-go conditions that magnify the hybrid's advantage. A 10 year, 100,000-mile powertrain warranty guarantees that the car's priciest components will last at least that long. Just don't count on lively steering and handling. The base Sonata starts at $25,100, while the hybrid is priced from $28,100.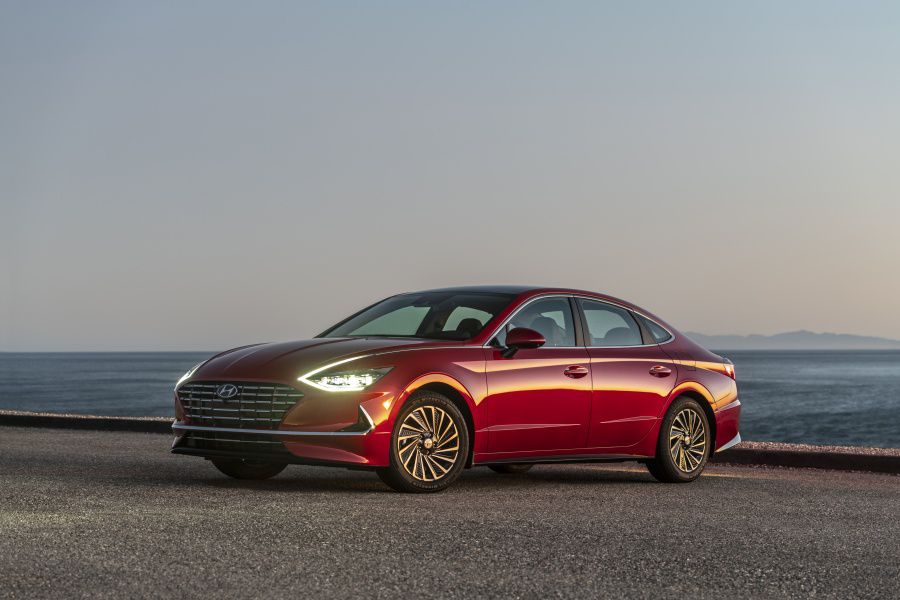 Photo by Hyundai
2023 Toyota Camry
The 2023 Toyota Camry needs no explanation on a list of long-lasting cars. This mid-size sedan, like the smaller Corolla, is a machine that favors simplicity over the latest and greatest. Yet it's also well-engineered to be comfortable, economical, and, these days, surprisingly fun to drive.
The Camry doesn't have all the best interior plastics, the biggest trunk, or the best infotainment graphics. Nor is it the least expensive mid-size sedan out there, starting at $26,320. But whether you choose the affordable and fuel-efficient four-cylinder engine, the smooth and powerful V6, or the gas-sipping hybrid, you can be confident that it will still be running in a couple decades – given proper maintenance and some measure of luck.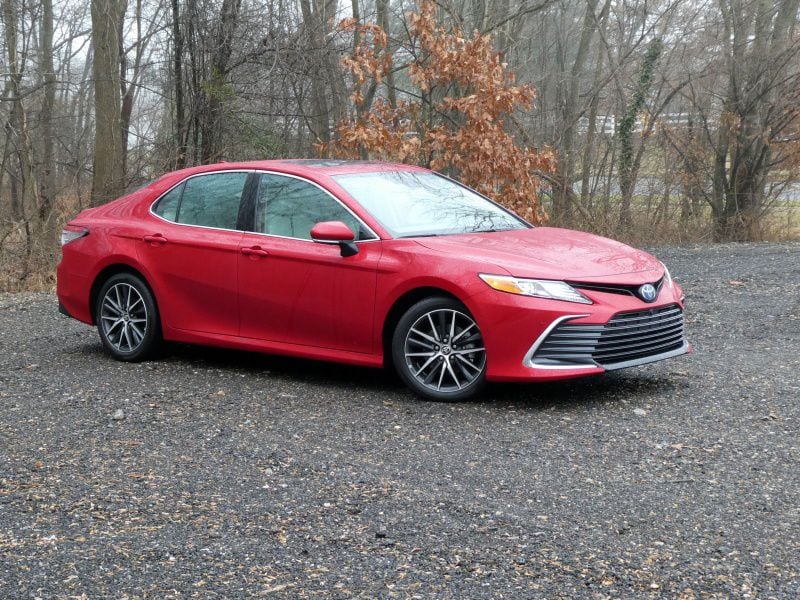 Photo by Brady Holt
2023 Honda Accord
Like the Civic versus the Corolla, the 2023 Honda Accord versus the Toyota Camry comes down to differing approaches to the automobile. Honda went for crisp driving manners and a more sophisticated interior, while Toyota went for easy comfort and mechanical simplicity. Yet both mid-size sedans should last a long time.
The newly redesigned Accord carries over its four-cylinder and hybrid powertrains from the previous generation. Honda now funnels all value-seekers into its base gas-only engine, while upper trims are sold only as hybrids. As we've said before, we'd pick the hybrid anyway if your budget permits; hybrids have proven themselves to be long-lasting, and we'd never get tired of saving money on gas. Plus, in the Accord's case, the hybrid even drives better. The gas Accord starts at $27,295, while the better-equipped Accord Hybrid begins at $31,345.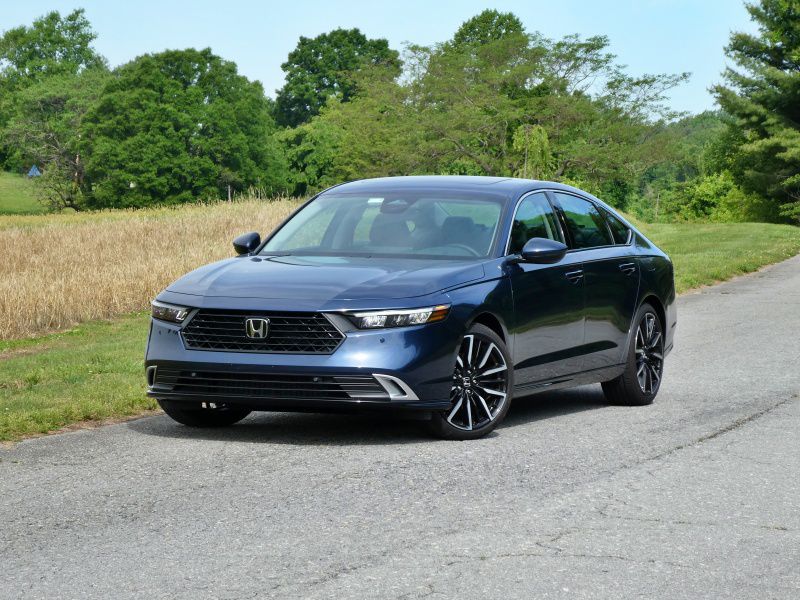 Photo by Brady Holt
2023 Toyota Prius
The Toyota Prius has developed a reputation as a slow, dorky hatchback that sips gasoline and lasts a long time. For 2023, a fully redesigned Prius promises to keep the good points while tossing out the bad.
Stunning new styling will turn heads, and a newly invigorated powertrain gives the Prius some long-sought zip while still keeping gas mileage above 50 mpg and the base price at $. And this reinvention doesn't change the core of the Prius's established credentials for longevity. The redesigned Prius has a smaller backseat, less cargo space, and a smaller view out the back windshield than before. But unless Toyota unwittingly introduced a mechanical defect, it will continue to be a long-lasting fuel-saver – and now one that more people will enjoy driving and looking at.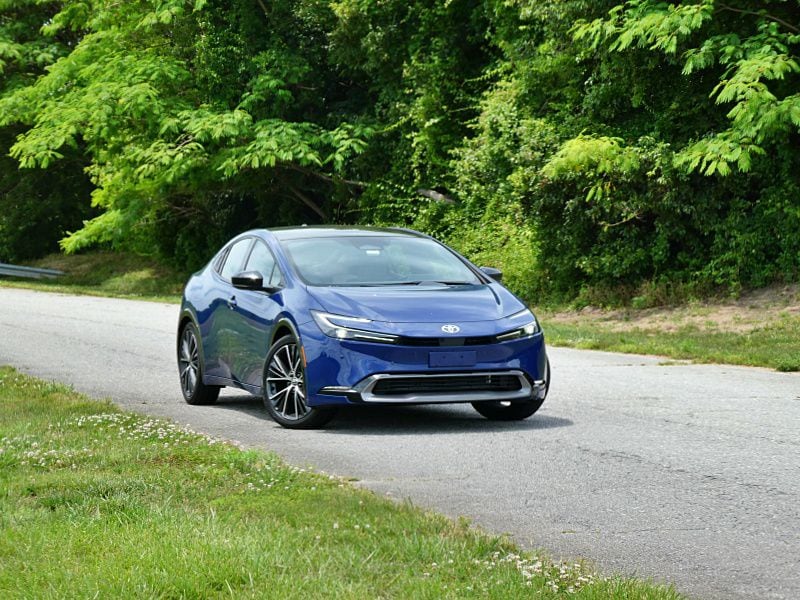 Photo by Brady Holt
2023 Mazda MX-5 Miata
Mazda created the original Miata more than three decades ago as Japan's answer to fun-to-drive, woefully unreliable European roadsters. And the 2023 Mazda MX-5 Miata remains an absolute joy to drive - and, as far as we can tell, to keep on driving for many years to come.
The two-seat rear-wheel-drive Miata convertible was last redesigned back in 2016, with some engine tweaks that brought extra power in 2019. Not everyone will fit inside, and you can get more horsepower at the MX-5's $28,050 starting price. But if you love a purity of driving pleasure, as the mnemonic goes, Miata Is Always The Answer. And that truism includes questions about the longest-lasting cars.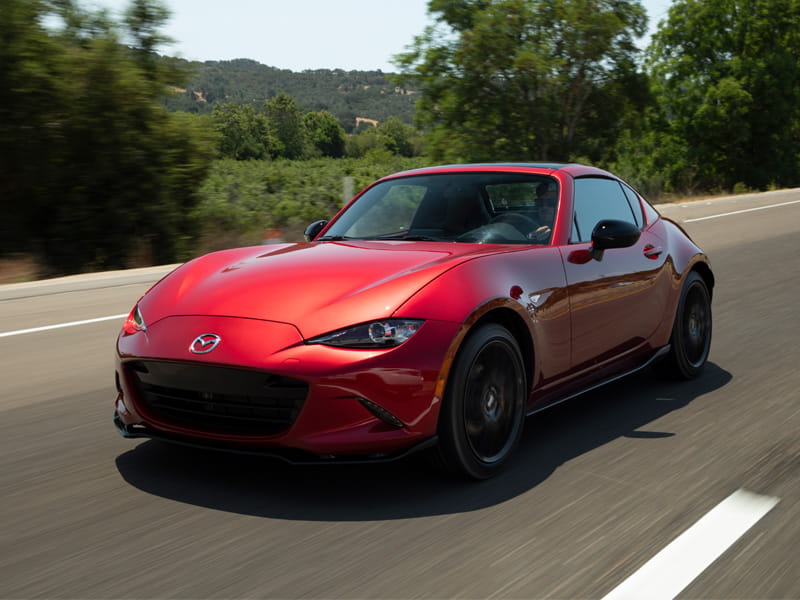 Photo by Mazda
2023 Chrysler 300
Chrysler has not historically ranked alongside Honda and Toyota for making long-lasting cars. But the 2023 Chrysler 300 has developed a healthy reputation for reliability, surely helped by its decade-plus on the market without major mechanical changes.
The 300 is a full-size sedan priced from $34,995. Its powerful lineup of V6 and V8 engines, cushy seats, and unexpectedly lively handling make it a more affordable alternative to a luxury-branded car. The 300 doesn't have the interior technology or decor of a brand-new model, and its crash-test scores have started to fall behind. But unlike cutting-edge brand-new luxury sedans, there's less in the 300 that should create a disastrously expensive repair job in a decade or two.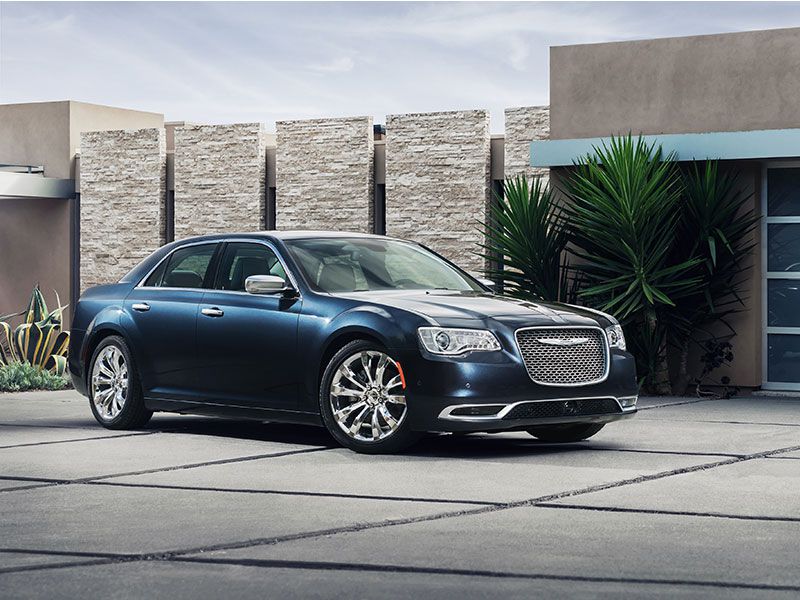 Photo by Chrysler
2023 Lexus ES
For a big luxury sedan that will last a long time while looking and feeling more up to date, it's time to pay up for the 2023 Lexus ES. It's priced from $41,940, albeit with more standard features than the Chrysler.
Like many of the longest-lasting car, the ES is available with a gas-electric hybrid powertrain. It's our pick, given its EPA ratings of 44 mpg in mixed driving plus the fact that Lexus works so hard to keep engine noise out of the cabin. Still, some buyers would prefer to spend the next couple of decades with the silky-smooth 3.5-liter V6 or the capability of the base four-cylinder engine's all-wheel-drive system.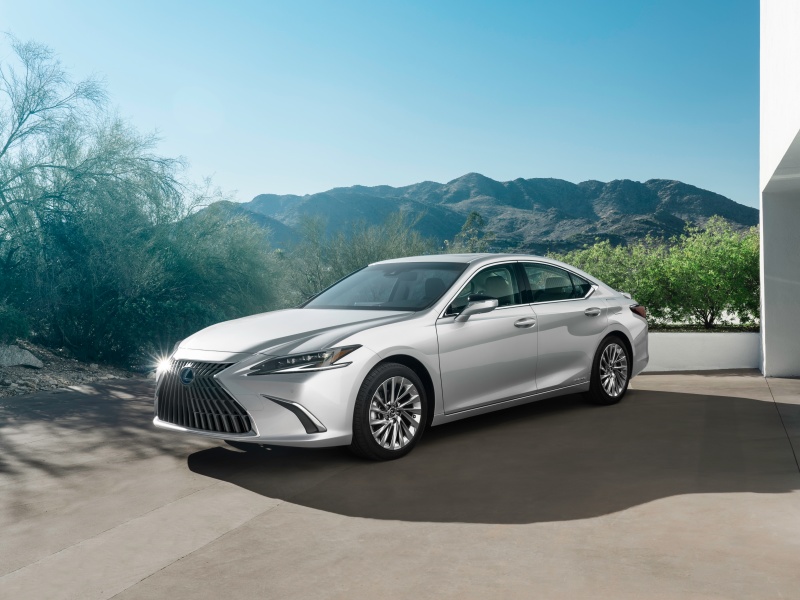 Photo by Lexus