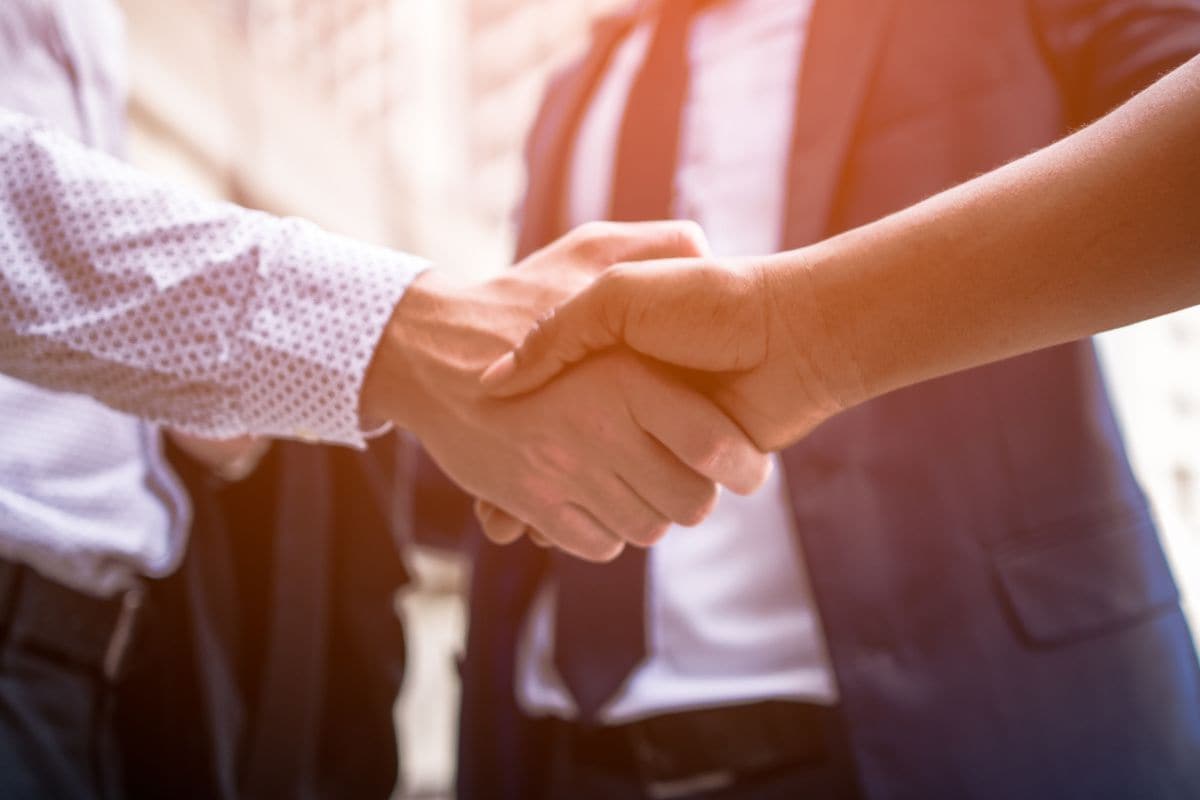 Photo by Adobe Stock
When you're shopping for a new car, you're bombarded with pricing. There's the MSRP, the invoice price, special deals, and rebates — and it often seems like one dealer is advertising a lower price for the exact same car as the dealer down the street. It can be confusing, and most car buyers just want to know how much the car costs. What is the true price of the car?
Well, there's another kind of pricing out there most car shoppers aren't even aware of. But to get the best deal possible, it's important that you know about Minimum Advertised Price or MAP pricing. It could be affecting your new car shopping experience, as well as your purchase of many other goods, from vacuum cleaners to toasters.
Here's a quick car shopper's guide to MAP pricing.
What is MAP Pricing?
The Minimum Advertised Price is very much what it sounds like. A brand or manufacturer prevents its distributors from advertising its products below a certain price. This policy affects advertised pricing online, in print, or in any other form. These policies are also sometimes referred to a MAAP or Minimum Allowable Advertised Price.
In the auto world, the brand or manufacturer are companies like Honda, Toyota, Lexus, Mercedes-Benz, and General Motors. The distributors are the new car dealerships, which actually sell the cars to the individual consumer and advertise them locally, whether on the internet, on television and radio, and in newspapers.

What car brands have a MAP pricing policy?
MAP pricing is not a law. It's not regulated federally or by any state government agency. It's voluntary for any company to implement a MAP policy if it wants to. Many car companies choose to, but not all.
In the United States, there about two dozen automobile brands, from Acura and Audi to Toyota and Volkswagen to American brands like Ford and Chevrolet, but some have MAP pricing policies and some do not.
Our research has revealed that brands with voluntary MAP pricing policies include Subaru, Honda, Acura, Nissan, Infiniti, Toyota, Mazda, and Mercedes-Benz. Interestingly, GM has a MAP pricing policy for its Chevy Performance Parts line, but not its car brands, which are Chevrolet, Buick, Cadillac, and GMC.

Are all MAP pricing policies the same?
No. To further complicate the matter, not all of the MAP policies in place have the same restrictions. For instance, the policy of Honda and Acura is that its dealers cannot advertise cars for less than MSRP, while Subaru's policy does allow that practice under certain circumstances.
A Subaru spokesman told us that in those cases the advertised price is regulated to a predetermined percentage of MSRP. And as we learned from one Mercedes-Benz dealer, that brand doesn't allow its dealers to display new car pricing under a certain amount unless they've developed a relationship with a particular consumer. Toyota restricts advertised pricing from dropping below a vehicle's invoice price, as does Mazda.

Does MAP pricing benefit the brands?
Some argue that MAP pricing actually benefits the brand more than the consumer. Certainly if a car dealer is willing to sell a car and advertise it at that lower price than another dealer, the consumer would like to know about it. But the theory behind MAP pricing is that those low advertised prices are bad for the brand selling the car.
Brands with MAP pricing policies feel they encourage fair competition across its distribution channels, maintain positive brand identity, promote brand value, keep smaller dealers in smaller markets competitive with larger stores, and protects their profit margins.

Does MAP pricing benefit the consumer?
There is a benefit to MAP pricing for the consumer, too. It also prevents a dealer from advertising a car at an extremely low price to get you interested and into the dealership, only to find when you get there that the car doesn't really exist. When you arrive, you're told that the extremely low price was only good for one particular car and it has already been sold. But the salesman will gladly show you another similar car at a higher price.

Can a MAP price be different than the sale price of the car?
Yes. The dealer can still sell the car for any price it wants. MAP simply dictates the advertised price of the vehicle.
Honda and Acura's MAP policy dictates that their models must be advertised at the manufacturer's suggested retail price. But most of their models are sold below MSRP, which is extremely common industrywide. In other words, even if the brand has a MAP pricing policy, its dealers will haggle on the price of a car, truck or SUV. If you aren't interacting with dealers, you might not be comparing true market prices. 

Are dealers upfront about MAP pricing?
Many Honda, Acura, Nissan, and Infiniti dealers are very transparent about MAP pricing and they explain it clearly on their website. For example, Morlan Nissan in Dexter, Missouri, has a very clear explanation of Nissan's MAP Pricing policy on its site: "Minimum Advertised Price is a product pricing method in which a manufacturer and its retailers may agree on the lowest price (the MAP -- Minimum Advertised Price) at which a product for sale may be advertised."
It goes on to explain the policy's possible benefit to the consumer. "Because Morlan Nissan participates in the Nissan Minimum Advertised Pricing (MAP) policy, when you buy a new Nissan vehicle from Morlan Nissan in Dexter, you can be 100% confident that (1) you paid a competitive price and that (2) you will not later find the same vehicle being sold at a ridiculously lower price by another Dealer." That may be true, but remember, any dealer can sell any car for any price.

What happens if a dealership violates a MAP policy?
Because MAP pricing is voluntary and not regulated by the government, its enforcement is left to the car company. Any violation is an internal matter and would be handled in a similar fashion to a violation of the company's other internal rules and regulations.
Violating dealerships are usually hit with financial consequences. According to a Honda spokesman, dealers violating the company's MAP pricing policy are denied their dealer marketing allowance, which is many thousands of dollars. Mazda's program has a tiered punishments system. After the third violation within 365 days, it could cost the dealer an average of about $300. For a high-volume dealer, that would quickly add up to hundreds of thousands of dollars.

How does MAP pricing affect my car shopping?
MAP pricing can make cross-shopping some brands more difficult for consumers if one of the cars is from a brand with a MAP policy and the other is not. Car shoppers should keep this in mind when they're selecting their favorite makes and models.
For instance, if you're cross-shopping two cars online, say the Honda Civic and the Hyundai Elantra, the advertised prices for the Hyundais in your area may be below MSRP, while the prices of the Hondas are not. This is because Honda has a MAP policy and Hyundai doesn't.
This may make it appear that the Elantra is less expensive than the Civic, and it may be. But it may also be possible to buy the Civic for less money than the Elantra even though its advertised price is higher. Remember, the Honda dealer can sell the car for any price it wants. So you would have to haggle with the Honda dealer to see if you can buy the Civic for the lower price of the Elantra. Or maybe even less.
Again, if you aren't interacting with dealers, you might not be comparing true market prices. So don't wait. Begin those conversations earlier in your shopping process to ensure that you're not weeding out cars from consideration that you really can afford.